The logistics industry is home to some of the wealthiest individuals. Join us as we take a straightforward look at the richest billionaires in logistics, understanding the key players shaping this dynamic and essential field.
Often operating behind the scenes, the logistics sector is home to billionaires who have navigated their way to immense wealth. Here, we will briefly introduce the wealthiest billionaires in the logistics industry, in case you haven't heard about them.
Klaus-Michael Kuehne, a German businessman, currently has a net worth of US$34.7 billion, making him the wealthiest person in the logistics industry. He is the honorary president and majority owner (53.3%) of the international transportation company Kühne + Nagel, a global transportation and logistics company founded by his grandfather. Klaus-Michael Kuehne believes in the transformative power of education. He has established scholarships and educational programs to support students' pursuit of knowledge and development. He also emphasizes the value of collaboration in business and beyond. Not only that, but he actively seeks partnerships and alliances to drive growth, create synergies, and tackle global challenges together; he also advocates for ethical business practices and making a positive difference in the communities where his businesses operate. Kuehne's success can be attributed to his strategic thinking, business acumen, and commitment to excellence.
Rafaela Aponte-Diamant follows in second place with $29.7 billion. Together with her husband, they own the world's largest container shipping company by capacity. She is considered the world's wealthiest self-made woman, according to Forbes' 2023 Billionaires. She is the daughter of a wealthy Israeli banker living in Switzerland at the time. In third place appears to be her husband, Gianluigi Aponte; together, they built their empire. They met on a trip to the Italian island of Capri in the 1960s; Gianluigi was the ship's captain. When they married, they founded the MSC Group in the 70s with only one small cargo ship. Soon, they expanded their fleet by acquiring larger vessels, venturing into the world of cruise liners and passenger ferry ships. Today, MSC Group operates cruises, inland logistics, and port operations.
John Fredriksen comes in fourth with $13.7 billion. He is a billionaire businessman based in London, born in Norway. He holds the position of Chairman and President at Frontline Ltd., Member of the Advisory Board at The Brasilinvest Group and Chairman of North Atlantic Norway Ltd. He is also on the board of 10 other companies. Frederiksen's empire includes oil tankers, dry bulkers, LNG carriers, and deepwater drilling rigs. One of his principal motivations is that he doesn't want his daughters to live with the daily work he's had.
These individuals, each with their own unique journey and contributions, stand at the summit of success in logistics. Their journeys exemplify the heights that can be reached through hard work and dedication. They inspire us to strive for excellence and give back to society, creating a legacy of success that benefits us all. You can also join the league of billionaires in the logistics industry; all it takes is persistent hard work. Keep grinding and stay dedicated; you might be the next success story in this dynamic and ever-growing field.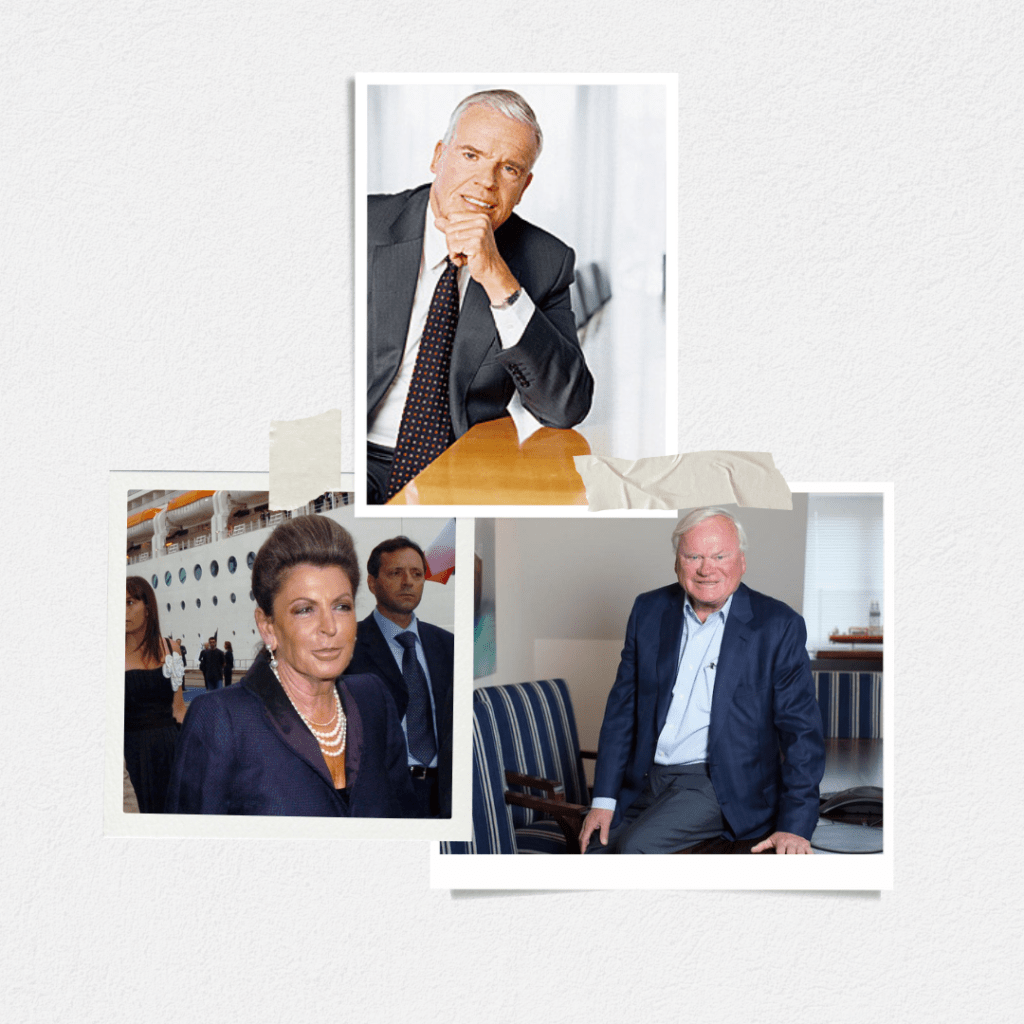 references: theprocesshacker.com/blog/100m-offers-alex-hormozi-summary